Something cool is happening: we're seeing more and more learners taking their education into their own hands, and building their own peer learning groups. Source-trained facilitators (usually entrepreneurs themselves) use peer learning in their own companies or create their own events too .
In a way, they're good citizens, taking initiative themselves and convening people to take action. So we've started thinking about how to support that.
So what if we just level things off, and start a group of "Source Citizens" who build peer learning groups around their goals, and connect all of us to support each other?
Peer learning about peer learning
We're thinking about:
sharing existing Source tools and training that's been used in The Royal Academy Of Engineering, Techstars, Farmhack and other big names that sounds impressive and you probably didn't know we've helped…
a little newsletter with quick group facilitation tips and methods - so we can up our game and make sure our groups rock
opening the private facilitator-only area on this forum
running online discussions between Citizens to trade tips and help each other out
running regular mountain retreats where we hike to remote houses, meet each other, bond, and climb massive boulders like this.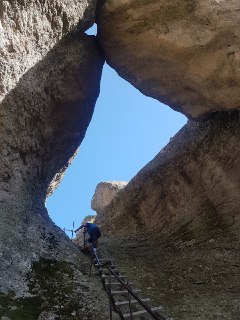 Tools and kits for peer learning groups
While we've designed a bunch of formats for educational organizations to put peer learning into their programs, we want to explore how we translate that experience to helping smaller, informal groups - or learners in these programs who feel the need to start something extra to improve their experiences.
Who can be a Citizen?
We want to invite people who are actively creating and engaging peer groups to help them with their learning goals in any way. We're asking current members to invite others. Our current goal is to get towards 100 Citizens, then together, we'll figure out what's next.
How do I join?
To register your interest, just fill out this form:
Or feel free to reply here on this forum post or email Sal and Bart.